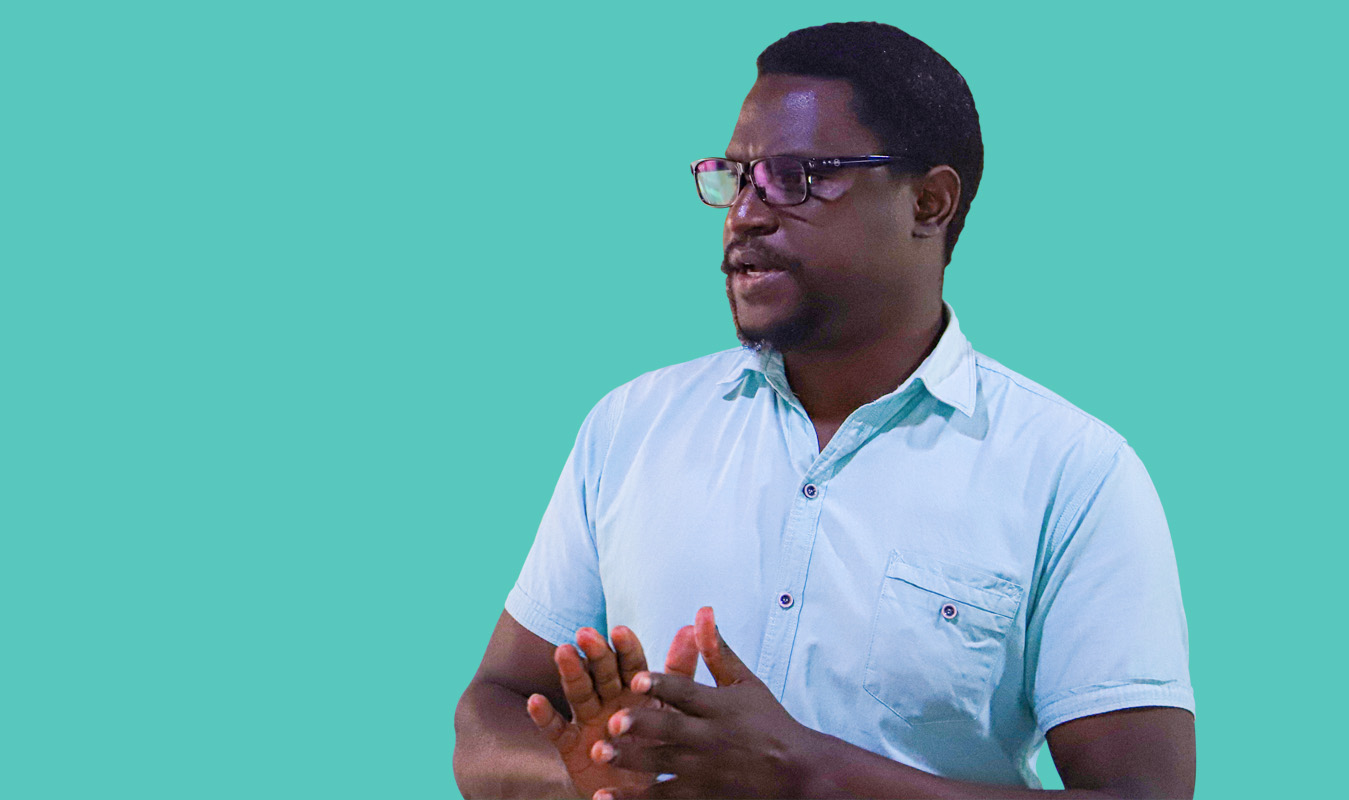 Interviewed by Basemera Priscilla.
Alexander Ruhweza, a franchise support associate at Jibu Water with a specialty in agribusiness shares with us his journey in the agricultural sector.
Before you ventured into Agriculture, what were you doing?
Agriculture has always been my side business which I ventured in during my university days. I used to do part time work on a farm while in Australia. On my return to Uganda, desire to practice agriculture that can help me has never withered.
What type of Agriculture do you carry out?

At the moment, I practice animal husbandry, specifically cows and goats. I am also doing maize, soybean and passion fruit on a large scale in Fort Portal.
As a large-scale farmer, do you operate the passion fruit plantation as an individual or as a cooperative?
Actually, the passion fruit growing done on large scale falls under a project called KadAfrica and we specifically work with girls only.
Tell us more about this project. Why girls in particular?
Great question, firstly the girl child is more vulnerable, marginalised and have a number of problems she faces. Because of that, we designed this project where we recruit 20 -30 girls, look for a nearby church with free land and put that land to use. Churches have a lot of land available, so we sign a contract with them to use about 2 acres of their land for a minimum of three (3) years. This land is divided into sub plots and we provide seedlings and chemical inputs. After the crop is grown, we buy the harvest from them. With this, the girls come out empowered with both farming and business skills. This has greatly improved the standard of living for most of them and their family members.
What is the criteria for the girls you choose to work with?
Our focus is on the girl within the age brackets of 13 -24 years because statistically this group is vulnerable to evils such as early pregnancy, defilement, early marriages and STDs. Contextually, we felt it right to assist this fragile group hence the choice of criteria.
When did you start this project?
The project has been in existence for 7 years. I can proudly say that it has grown exponentially to about 70 acres of passion. In addition, we are slowly moving into soybean growing known as the Alexander Macrea project which will have a forward integration so as to produce processed soya products.
How many girls are you working with at the moment on KadAfrica?
Around 2,000 girls.
Is this project specific to areas within Fort Portal only and are there plans on expanding?
We are currently present in Kabarole and Kyenjojo but growing slowly as we are limited by funds. If we are to expand, we will do so within surrounding areas like Kyegegwa, Kasese, Bundibugyo and Ntoroko.
Related Posts